Hollywood Laser Peel in New York City
The Heights Aesthetic Laser Center, located in NYC, offers a range of advanced cosmetic procedures to enhance the natural beauty of its clients. Among its many services is the Hollywood Laser Peel, a highly effective skin rejuvenation treatment that has become increasingly popular in recent years. In this article, we will take a closer look at the Hollywood Laser Peel procedure at Heights Aesthetic Laser Center and how it is performed.
The Hollywood Laser Peel, also known as the Spectra Peel, is a non-invasive procedure that uses laser energy to treat a variety of skin concerns, including fine lines and wrinkles, acne scars, pigmentation, and sun damage. It is a safe and effective treatment that delivers immediate results with minimal downtime, making it a favorite among celebrities and regular people alike.
At Heights Aesthetic Laser Center, the Hollywood Laser Peel procedure begins with a consultation with one of our highly trained and experienced laser technicians. During this consultation, the technician will assess the client's skin type and discuss any concerns or goals for the treatment.
Once the consultation is complete, the technician will thoroughly cleanse the client's face and apply a thin layer of carbon lotion to the skin. The carbon lotion is specially formulated to absorb laser energy and helps to target skin imperfections while minimizing damage to surrounding tissue.
After the carbon lotion is applied, the technician will use a handheld laser device to deliver short pulses of energy to the skin. The laser energy heats up the carbon particles, causing them to vaporize and take away the top layer of dead skin cells and impurities. This process also stimulates collagen production, which helps to firm and plump the skin.
The Hollywood Laser Peel procedure is painless, and most clients report feeling only a slight warming sensation as the laser energy is delivered to the skin. The procedure takes approximately 20-30 minutes to complete, and clients can return to their daily activities immediately after the treatment.
After the treatment, clients may experience mild redness and flakiness, which typically subsides within a few days. To maximize the results of the treatment, clients are advised to avoid sun exposure and to use a gentle cleanser and moisturizer on their skin.
In conclusion, the Hollywood Laser Peel procedure at Heights Aesthetic Laser Center is a safe, effective, and non-invasive treatment that delivers immediate results with minimal downtime. If you are looking to rejuvenate your skin and achieve a youthful, glowing complexion, we invite you to schedule a consultation with our skilled laser technicians and discover the benefits of the Hollywood Laser Peel for yourself.
Hollywood Laser Peel Before and After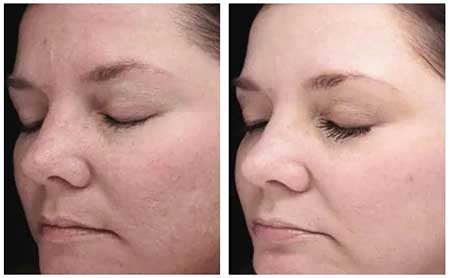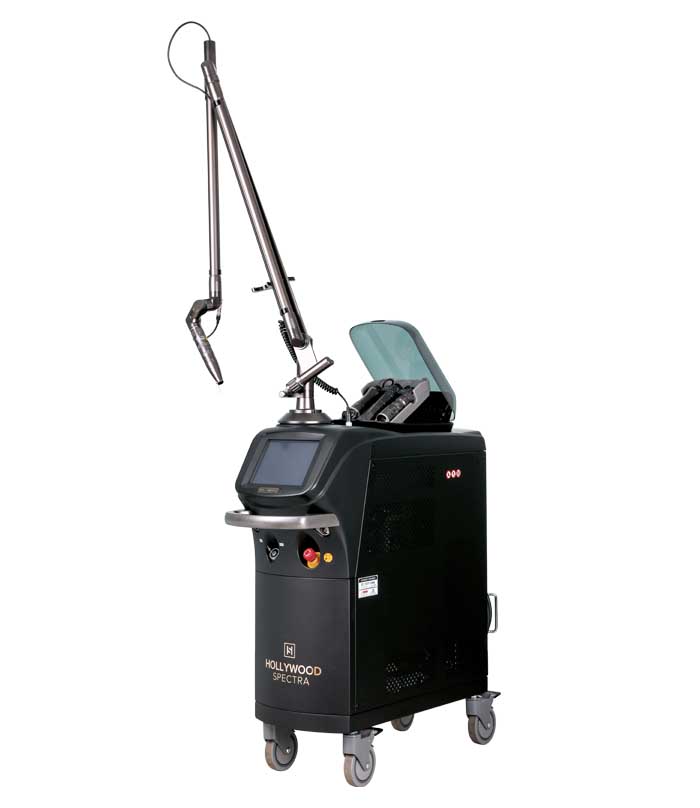 Hollywood Laser Peel Equipment
Lutronic HOLLYWOOD SPECTRA™ is the world's leading 1064/532nm laser platform with proprietary capabilities to reduce unwanted pigmentation and restore glowing skin. Its advanced and user-friendly design enables practitioners to lighten and brighten patient complexions. HOLLYWOOD SPECTRA™ leverages a proven reliable performance record worldwide with a wider range of of patients. With its unmatched short pulse widths and high peak power, it can help deliver safe and effective treatments with minimal patient downtime – a foundational laser platform for any practice.